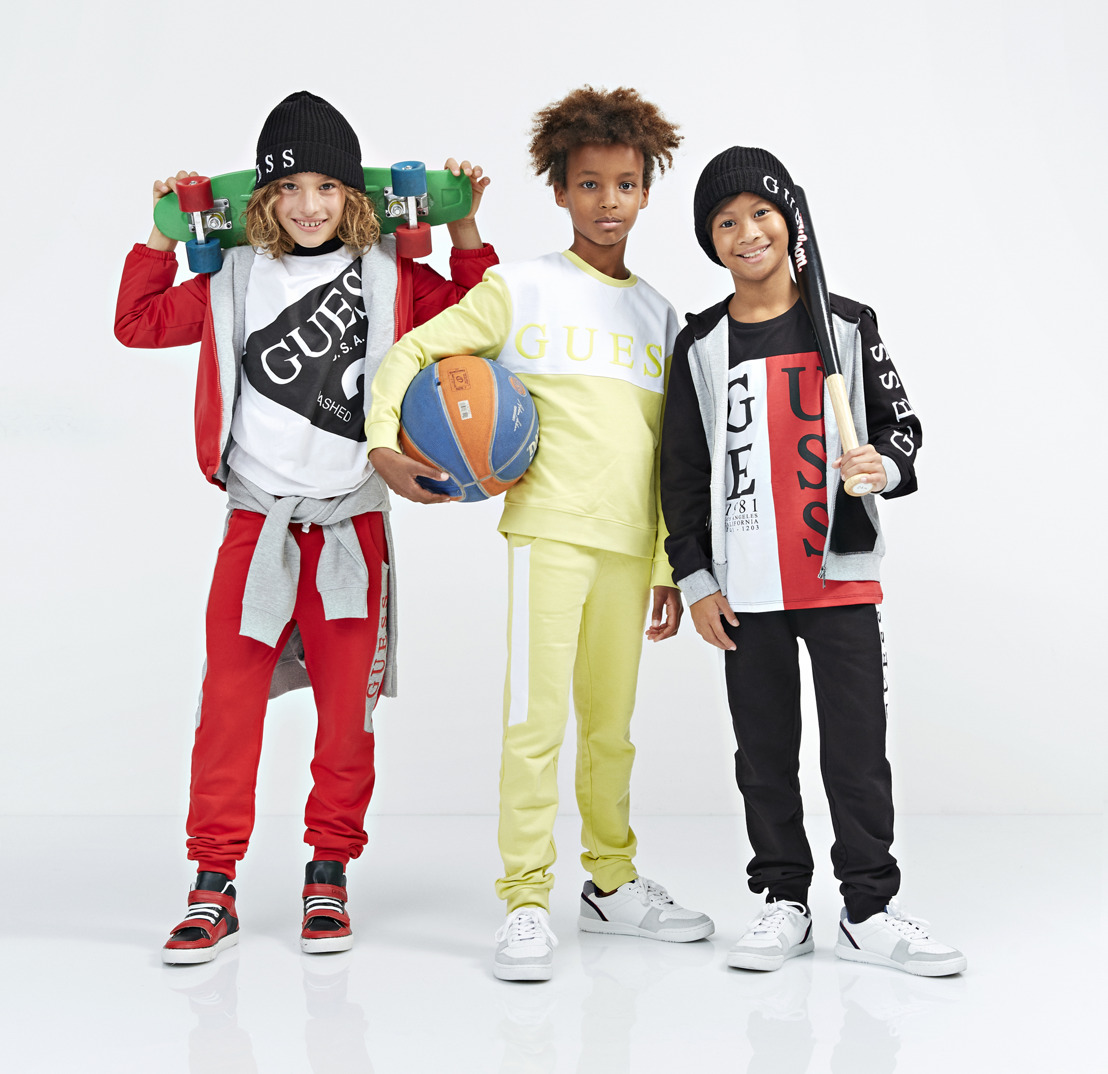 Go green with the trendy GUESS KIDS Back to School collection
Start the school year with the trendiest, and greenest, attitude thanks to the Guess Kids Back to School collection, which includes SMART GUESS garments, made with environmentally conscious materials and manufacturing processes.
The Guess Kids collection proves once again that sustainability looks good and is here to stay. Innovative dye techniques used for SMART GUESS denim include Dry Indigo, a foam-dye process with zero water usage and Indigo Flow™, which reduces water use up to 70%. Ultra-modern fabrics like REPREVE® transform recycled bottles into fiber, while high-tech LENZING™ technology materials are renewable and responsibly sourced, and organic and recycled cotton are used alongside EcoMade Lycra T400 to create on-trend denimwear.
These groundbreaking endeavors are all part of the GUESS Sustainability Plan, the brand's holistic approach to operate with integrity, empower people and protect the environment. Adopting water-saving denim technology, managing environmental impact within the supply chain and promoting circular fashion are just some of the facets of this plan, which also seeks to reduce emissions and harness science to achieve a greener, more sustainable future. This SMART GUESS eco collection is a result of these actions, to become more sustainable throughout the brand.
Activewear reigns with striking logos, bold color blocks and athletic detailing. Mix & match outerwear enhances the look, while Guess girls slip into sporty dresses and tops made from sustainable elasticized sweater, along with a variety of flattering, retro-inspired t-shirts created with responsibly-sourced viscose, complemented by oversized logo print leggings and comfy joggers in pink, purple and lemon yellow hues, along with black, white and red. Guess boys boast color block logo tees and cozy hoodies made from recycled nylon in a palette of primary tones with classic grey, black and white.
Looking good has never felt so comfy thanks to sporty silhouettes: terry stretch and jersey made with organic cotton, nylon canvas fabrics made with recycled and renewable fibers, detailed with mesh and microfiber touches. This year, the collection has also been enhanced with a range of organic cotton t-shirts and denim pants made from six different eco denim fabrics such as Be-Stretch, Ultimate Stretch, Feather Weight, Off Cotton, Reborn Denim and Thermo Control. Guess babies are also dressed to impress this school year with unisex newborn rompers and sets, complete with activewear-inspired hoodies and joggers. The collection is finished off with Guess logo-print scarfs and beanies.
Dorothée Marcus PR Manager